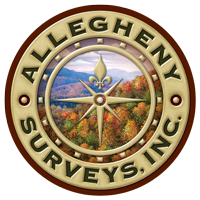 David W. King, PS
Senior Survey Manager, Alum Creek Office
Began his surveying career in 1990 and has worked for three previous surveying firms, one underground mining company, and one surface mining company. Dave and Marshall have solved the boundaries on numerous difficult surveys on large timber and coal tracts, including one 25,000 acre boundary survey and a 7,000 acre boundary survey.He obtained his license in 2000 after completing the mandatory eight years of experience. In 2004 he founded Frontier Surveys in Danville, WV, which he operated for a few years thereafter as a city lot and rural boundary surveying firm, performing a variety of surveys for private landowners, until he gained employment in the coal industry, performing all types of surveys relevant to deep and surface mine operations.
Drema Dodrill
Corporate Administrator, Birch River Office
Drema brings to Allegheny Surveys a successful history as a community leader in Birch River. Her experience also includes assistant to the Principal at the local grade school and Co-coordinator of its Reading Program.

She began her employment with Allegheny Surveys in January 2007 as administrative assistant. She is the secretary of the Board of Directors and was recently elected to a second term. She was promoted to the position of Corporate Administrator in 2013. Drema is responsible for the company payroll and oversees various projects for the company.

Bryant Bowman, PS
Business Development, Birch River Office
Bryant W. Bowman is a professional surveyor licensed in West Virginia. He served in the United States Army as an Army Engineer and served one tour in Viet Nam. He attended the University of Charleston and is the former owner of Bowman Land Surveying, was President of Colonial Surveying, and Lincoln Land Consultants, Vice President of Chase Enterprises and Filbow Inc. Mr. Bowman served as Chairman of the Board of Examiners of Land Surveyors from 1987 until 1991 and was a member and consultant of The National Council of Engineering Examiners from 1987 until 1989. He resides in Alum Creek, West Virginia with his wife of 49 years Barbara.
Bradley D. Miller, PS
Senior Survey Manager, Bridgeport Office
Graduated from West Virginia University in December of 1994 with a B.S. in Business Management. He began his surveying career in 1996 and has been employed by Allegheny Surveys since August of 2012.

Brad is responsible for the management and performance of well permit surveys, boundary surveys, topographic surveys, construction staking, as-built and pre-construction pipeline surveys. He is also responsible for managing the processing of survey data and map preparation to facilitate the work products relevant to the above types of surveying. Brad is licensed in West Virginia and Pennsylvania.